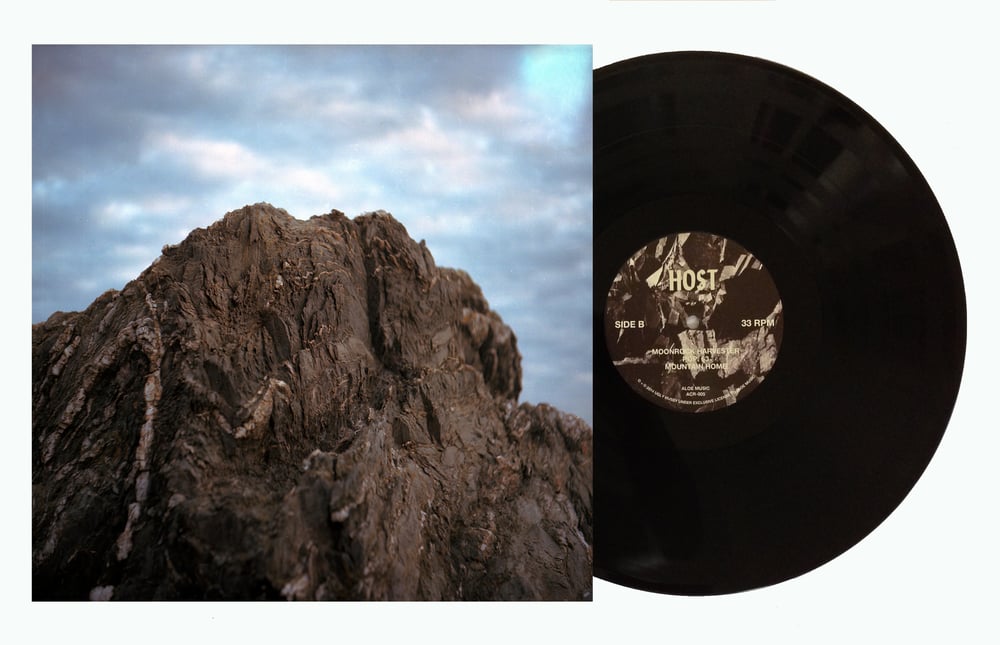 Host - Host LP
by Host
£

13.00

/ On Sale
---
---
FREE SHIPPING ON ALL U.S. ORDERS
Host is the solo project of a composer called Alex Maddalena. The music is mostly played on electric guitar, with some bass, one drum, and I think he even used a cello on one of these. There's no singing. The album features contributions from Cold Clod (Benjamin Currotto). The genre is desk metal.
He recorded this album while living in Boise, Idaho. He still lives there now, but in the past decade or so he's moved around a lot. The migration was something like this: New Jersey suburbs, to rural Connecticut, to Washington, DC, to Upstate New York, to Boise, Idaho. I think he started this record in Upstate New York and finished it in Boise.
The record was mastered by Carl Saff and pressed to vinyl by GZ Media. Its catalog number is ACR-005 and it lasts about 38 minutes.
The special edition LP comes with a Risograph printed insert.
Here's the track list:
A1 Two Lights
A2 Stoop John Kid
A3 Luk
A4 Pure Being [with Cold Clod]
A5 Submission
A6 World Weary
B1 Moonrock Harvester
B2 Pop. 63
B3 Mountain Home
ACR-005
Hear the whole album on its streaming site (with photos and liner notes): hearhost.tumblr.com, or in the player below.
VENMO: If you'd like to pay with Venmo, click here to place an email order.